Everything You Need To Know About West Virginia Live Dealer Casino
Live casino games are the closest variant of land-based casinos. The presence of live dealers makes these games entertaining. Live gambling in WV was legalized in 2020 when DraftKings and BetMGM were legalized in the state. If you wish to play in the best West Virginia live dealer casino, you need to know more about it. In this live dealer casino in West Virginia guide, you will get to know more about the live casino tendency in the state and why it is highly preferable for you.
Best Live Dealer Casinos in West Virginia
What Do You Need to Understand About Licensing?
The legislators of West Virginia introduced West Virginia Interactive Wagering Act that legalized the online casino and poker platforms on March 27, 2019. The rules and regulations framework was prepared by early 2020. The bill went into effect on June 7, 2020. However, it does not legalize offshore sites. Betting and wagering your money on gambling games and sports are covered under it. The unlawful bets and misconduct regarding online gambling will be punishable with a fine of $5-$100. All the online gambling platforms are licensed and regulated by the West Virginia Legislature, and the West Virginia Lottery Commission looks after the state lottery.
You need to be at least 21 years old in order to start gambling at an online casino in West Virginia. For bingo, you can start playing at the age of 18 years. Also, you need to be under the state borders of West Virginia. The location services should always be turned on in your system in order to stay active on the gambling platform.
BetMGM and DraftKings are two online casino platforms that are working in the state and have been catering to the diverse gambling requirements of the players. These betting platforms also support live casino West Virginia and make it quite interesting for the players.
Live Dealer Casinos vs Online Casinos in WV
Of course, live dealer games are quite different from regular ones. Here are a few pros and cons of live dealers over the regular casinos.
Pros
Presence of A Dealer: Generally, games on regular casinos are monitored by the system, and there is no involvement of the dealer. However, the major attraction of live dealer games is the presence of an appealing dealer.
Scope of Interaction: You can interact with the dealer using the live chat feature and make the casino game even more entertaining for the players. You have no such provisions while playing on regular casinos.
Real-Life Experience: You can get an experience closer to a land-based casino, which you cannot avail of otherwise. Whether you win or lose, you will get the experience of a lifetime.
Cons
Lesser Varieties: Compared to the regular casinos, live dealer games have lesser variants. You will have to play some standard games that are available everywhere.
Addictive: Due to its immersive experience, live casinos have the chance of getting addicted if you don't take control of it.
Live Dealer Casino Bonuses for West Virginia Casino Players
Welcome Bonuses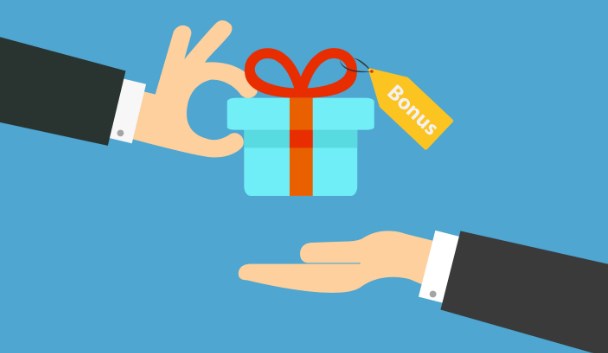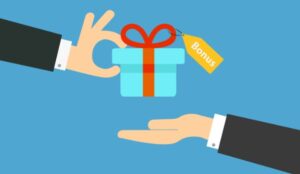 If you check out West Virginia live casinos reviews, you will find the prominence of this bonus. It is available at the time of sign-up. Hence it is available when you sign up to any live casino platform. DraftKings has a 100% welcome bonus of $250 for all the new players.
No-Deposit Bonuses
It is a casino bonus where you don't need to make any deposit, hence the name no deposit. You just need to use a code that will activate the bonus for you. Generally, it is provided along with the welcome package.
Reload Bonuses
This type of bonus is awarded for all the recurring deposits you make at the live dealer casino platform. The more deposits you make, the better. Each gambling platform has its own rules and regulations for the range of reload bonus percentages.
Payment Method Bonuses
As the name suggests, this type of casino bonus is available against different types of banking methods. The method you choose to make a deposit will have some bonus. So, you need to check the type of payment method bonuses available.
High Roller and VIP Bonuses
High roller and VIP bonuses are meant for the consistent players of the casino platform who have trusted the online gambling site for a long time. It is a way of rewarding those trusted partners and offers them something unique in the form of rewards.
Refer a Friend Bonuses
It is also a popular type of bonus that is easily available for all. There is nothing special you need to do to activate this bonus. All you need is to refer your friend to the online casino platform and make them deposit an amount. Both you and your friend will get rewards.
Best West Virginia Live Dealer Casino Sites
Since online gambling has been legalized in the state, there were two major gambling marques that dominated the market. These two ruled the state's gambling industry for long until other names started to occupy their space.
Here is a little review about those platforms:
DraftKings


A name that doesn't need any specific introduction is DraftKings. After successfully ruling the fantasy gaming domain, DraftKings entered the casino market. When West Virginia legalized online gambling, DraftKings was the first to enter the market. There are plenty of things that make this gambling platform a perfect destination for live dealer casino action. Let's get into the details:
Welcome Bonus: All the new players are greeted with a whopping 100% deposit match bonus of up to $250. Also, there is a no-deposit bonus of $35 for all the new players.
Refer A Friend Program: The DraftKings platform also has a refer-a-friend program meant for all the players.
Quality Software: DraftKings uses cutting-edge software to empower the casino platform.
Amazing App: You can also play on the go with the help of a super responsive mobile app that is available for both iOS and Android.
Live Dealer Games at DraftKings Platform
DraftKings is a haven for all the live dealer games enthusiasts in WV. All the casino games are streamed live in HD that takes the experience to the next level. The bet starts as low as $1 and can reach up to $1000. Here are the live dealer games available here:
Blackjack: Accommodating N numbers of players.
Baccarat: With an impressive RTP of 98.76%, live baccarat has some amazing opportunities to win big.
Roulette: A game that runs 24/7 on the live dealer casino site is roulette, where you can also avail of live casino free spins.
BetMGM
Yet another amazing and best payout live casino is BetMGM that was introduced along with DraftKings is BetMGM. Holding decades' old legacy of MGM Resorts, BetMGM was able to become a big hit in a little while. That's why BetMGM is highly popular in WV. BetMGM has everything that you will look into a casino platform. From tempting rewards to a great collection of games. Let's get into the details:
Welcome Bonus: The welcome bonus at the live casino platform is highly valuable as all the players are eligible to bag a 100% deposit match bonus of up to $1000. It is a tempting bonus that attracts most of the players.
No Deposit Bonus: Apart from the welcome bonus, the gambling platform also offers a no-deposit of $25. It is also available at the time of sign-up. So, entering the BetMGM platform can provide you with lots of benefits that you cannot imagine.
Quality Software: When it comes to software. BetMGM will never disappoint you. The software works smooth as butter.
Intuitive App: Even the live dealer casino platform has a dedicated application that allows players to enjoy gaming on the go. You can download it for your iOS and Android devices.
Live Dealer Games at BetMGM Platform
The collection of live games on the BetMGM platform is worth your time and money. You can experience all your favorite games in high definition, making things pretty amazing for you. Here are the live games available at BetMGM:
Blackjack: It is a classic card game that everyone likes. You can find different variants of blackjack at BetMGM.
Roulette: Another interesting table game is roulette that also offers free spins as a reward.
Baccarat: Yet another interesting card game that requires the presence of the dealer is baccarat.
Both these gambling platforms have done a great job in extending the gambling market in West Virginia and giving players more opportunities to win in their games.
Mobile Apps for Live Dealer Casino Sites in WV
Gamblers in West Virginia are in luck since online gambling has been legalized in the state. Apart from playing on the live casino website, you also get the option for downloading applications that will allow you to play on the go. Every gambling platform has its dedicated application that you can either download directly from the website or check the respective operating systems' app stores.
All the platforms working in West Virginia have applications for both Android and iOS devices. Some of the top-rated casino apps in West Virginia are DraftKings, BetMGM, Chumba Casino, and Luckyland.
Deposit and Withdrawal Options Available for Live Casinos in WV
Every operator wants to make the gaming experience easier for the players. When it comes to making payments, players are often apprehensive regarding security. The deposit and withdrawal options in West Virginia are secured and encrypted. Here are some of the common banking methods used on live casino platforms.
Credit/Debit Cards: VISA, MasterCard, and other major cards are accepted.
Electronic Checks: You can link your bank account with your online casino account.
Online Banking: You can make online transactions by linking your bank account.
Electronic Wallets: Wallets like PayPal and Skrill can also be used to make payments.
Prepaid Cards: Another way of making payments is by using prepaid cards.
PayNearMe: You can make the payment at 7-Eleven stores by utilizing PayNearMe.
Best Software Providers for Live Dealer Casino Games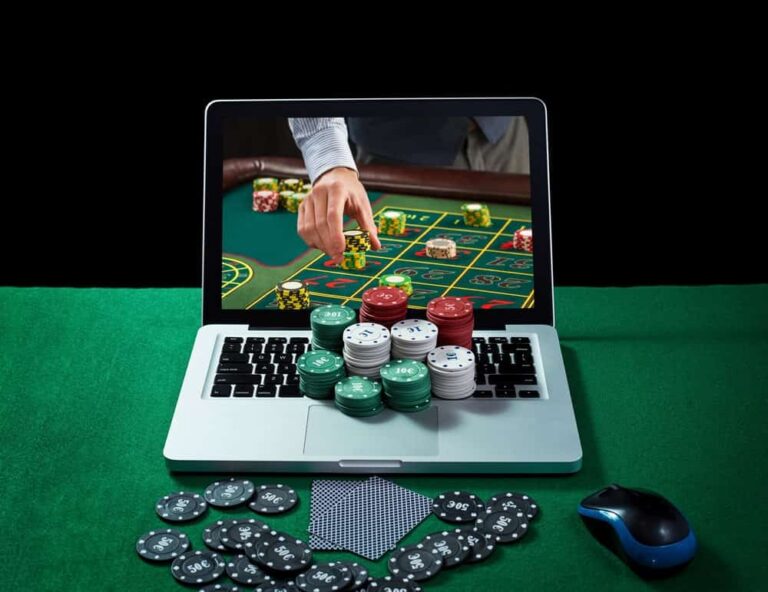 It is the software providers that make the live casino interesting for the players. Hence, it is important to understand about different types of software providers that are powering the gambling platforms for the better. Here are some of the top software providers that you would witness in West Virginia:
Evolution Gaming
It is a trusted software provider of live casinos that has been powering the casinos in West Virginia. Evolution Gaming launched its live casino studios in July 2017. Since then, the casino platform has been offering its services and products to gambling operators.
NetEnt
NetEnt is yet another premium software provider that lets you play live dealer casino games with ease. Live casino studio started its functioning by November 2018. All the leading operators in West Virginia have been seeking assistance from this software provider.
Types of Live Casino Games Available in WV
Here is the list of best casino live games that you can enjoy:
Poker: Poker is a famous card game without which a live casino is incomplete. Live poker is an interactive version of poker that will let you take the experience to the next level.
Roulette: The popular spin game is also a variant of a live game. Instead of the random number generator, a live dealer will be spinning the wheel and throwing the ball into it.
Blackjack: It is a famous classic card game that you would find on every online casino platform. Blackjack has been turned into a live dealer game where you will be playing against the dealer. You can interact with the dealer and make the session entertaining.
Baccarat: Yet another popular table game that cannot miss your attention is baccarat. It is a card game that is also played against the dealer. The dealer will deal with all the cards, and you can interact with them using the live chat feature.
Monopoly: The popular board game has got an immersive makeover as live monopoly comes alive. It is a spinning casino game that will be hosted by a dealer.
Dreamcatcher: It is also a spinning game that comes under the category of slot machines. You will see a dealer in these live casino games who will be spinning the wheel.
Craps: It is a form of table game where the participants bet on the chips to emerge as winners.
The Bottom Line
West Virginia has completely embraced live gambling in the state. The gambling sites in the state have been promoting live casino real money so that players can experience real-life gambling experiences. The live dealer games involved a dealer who hosted and managed the game and made the entire setting quite entertaining.
In this West Virginia live dealer casino review, we have tried to cover everything you need to know about the state's live gambling tendency. We have tried to provide you with all the necessary information from the best live dealer casino sites to the different varieties of games.
It is also important to check the live casino reviews that will give you a better understanding of the respective platforms. Make sure to check this guide whenever you want to play live dealer casino games in West Virginia.
Frequently Asked Questions
Can I play live casino games in WV?

Yes, online gambling is completely legal in the state, so you can play for real money on live casino games.
What is the best live casino in West Virginia?

When it comes to the best live dealer casino sites in WV, there are only two major names that pop out: DraftKings and BetMGM. Both of these are trusted and legal live casinos that you can rely on.
How old should I be to have the right to gamble?

You must be at least 21 years old in order to start gambling in the state. Stay away from the offshore sites that may encourage underage gambling.
Are there taxes on winnings in WV?

It is important to understand that the casino winnings in the state of West Virginia are non-taxable. Unless your winnings are coming from the state lottery, your winnings won't be taxable.
Can I play poker live?

Poker sites are also available in WV, where you can experience poker live. Chumba Casino and LuckyLand are two of the major platforms that can offer you live poker services.