TwinSpires Online Review - Horse Racing Betting WV
$500
Screenshots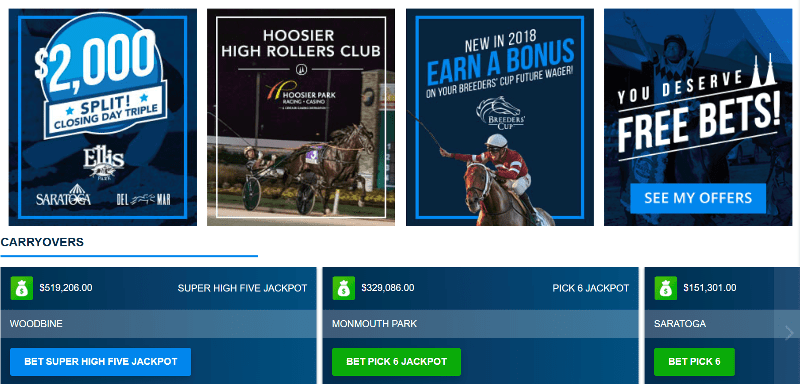 Twinspires is a popular US betting in the state of West Virginia and for people interested in horse races. Twinspires horse betting app is an official betting online racebook of the Kentucky Derby and Churchill Downs. The residents of West Virginia claim that it is one of the best online betting sites for them. In the West Virginia Twinspires review, we would like to say that it is incorporated and owned by Churchill Downs and is a reputable website.
List of Sportsbooks for the Best Betting Experience


Nyra Bets Online Racebook
100% bonus of up to $200
9 levels of loyalty programs
wide choice of bet types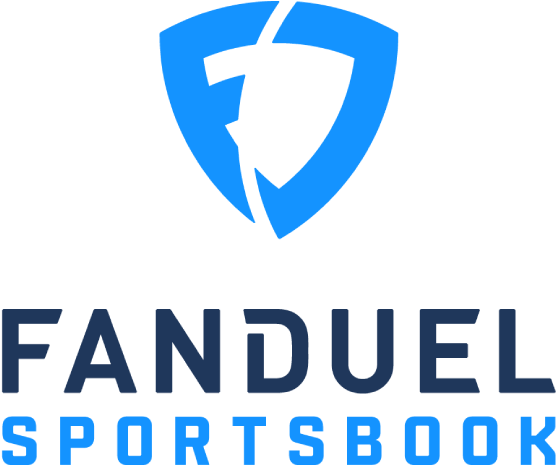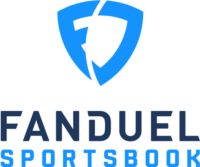 FanDuel Online Sportsbook
Risk-Free Bet for Up to $200
Return to Sports Promo
Multi-Sport Parlay Insurance
Home Run Challenge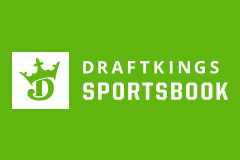 DraftKings Online Sportsbook
$25 Sign up bonus
20% Up to $500 Deposit Bonus
Churchill Downs racetrack, the legal race betting site, started its operation in 1875, and in 1937, Churchill Downs Incorporated (CDI) was officially formed. On 17th May 1875, the first Kentucky Derby was first hosted, and now it is the most well-known and largest event in North America. In the US racebook, CDI is one of the strongest brands with more than a century of experience in online horse racing. Presently, TwinSpires serves as the official online casino and live racing video. Licensed by the state of Oregon, the in-game live betting website is legitimate, legal, and safe to wager on. The headquarters is in the United States, and there is no chance that the mobile racebook operator will shut down shortly. In this West Virginia Twinspires review, we would like to provide information about the Twinspires Android app, promo code, deposit methods, odds for each race, etc. After you have all the details that can help you play on the gambling website, you can go ahead.
How Horse Betting at WV TwinSpires Racebook Works?
In WV Twinspires racebook online review, we would say that it covers hundreds of horse racing tracks from across the world. The list of major tracks covered is from the UK, South Africa, Sweden, Ireland, Japan, New Zealand, the UAE (Dubai), Lebanon, and Australia. Well, to play on the gaming website, sign up for mobile betting accounts, and choose a track. You will come across a list of races from choosing your race, place to bet, and your picks. The live betting website will give you details in real-time through streaming video.
The Twinspires Racebook's website gives you a bundle of bets to wager on, and it includes show bets, wins, place, etc. Punters also have the opportunity to combine the best at the track. The combined bets will help you to get higher payouts, and the fantasy sports betting website completely focuses on horse racing.
Welcome Bonus for New Betters in Twinspires Racebook
West Virginia Twinspires bonus is interesting for new players and when they sign up. After registering, you can place a wager of at least $500 within the initial 30 days. Once you do that, you will get $100 as Twinspires rewards. Additionally, there are no wagering requirements for this best, so you do not need to fulfill any terms and conditions to clear the bonus. The only thing that you need to do is bet $500 and have the cash. Visit Twinspires directly in West Virginia to claim this bonus, and there is no bonus code to avail of this offer.
WV Twinspires Racebook First Deposit Bonus Code
It is a unique new player welcome bonus, and you get it when you make your first deposit. It does not matter how much your first deposit is, and the value can be anything from $20 to $2500. When you make a deposit, you get the best welcome bonus.
TSC Elite Program Offered by Twinspires Racebook
After registering on a TwinSpires account, you can enter into the TSC Elite program. In WV promo codes Twinspires, players can earn four points for each $1 wagered on the horse betting platform. When you have earned a lot of points on the Twinspires race betting in West Virginia, you can redeem for wagering credits.
High-wager bettors can upgrade their account to VIP states and if players bet more than $25000 in a year, they can win a bronze VIP status. Once you get upgraded, you will have free admission to racetracks and enjoy more benefits. Simultaneously, you can move on to platinum, gold, and silver levels and enjoy the perks. You can also enjoy a discount on products at Brisnet.com.
Special Promotions And Offers at West Virginia Twinspires Racebook
The online betting website provides promotions and bonuses, risk-free first bets, etc., and you must be aware of such things. If you do not visit the "offer" section on the Twinspires platform, you won't know if there are any bonuses. Some of the welcome bonus offers coordinate with big upcoming meetings and races, like the Kentucky Derby, the Belmont Stakes, the Preakness Stakes, and the Breeders' Cup. For example, here you might get an offer where you need to place futures bets on anyone the races receive money back once you win.
Seasonal Offers on Twinspires Racebook's Platform
In seasonal promotions, you will come across first-time starter insurance. In this betting type, if players back a first-time starter, and they lose, they will get money back. Around 25% of cashback can be earned on exotic bets, while 10% bonuses on exacta payouts, etc. Also, you get a share from Twinspires gift cards, like the "$50,000 Road to the Kentucky Derby Challenge" and the "$100,000 Place Payout Series".
The promotions available on the horse betting website with West Virginia Twinspires Promo code keeps on changing from time to time. Therefore, players must visit the website to know the Twinspires promo code and claim it.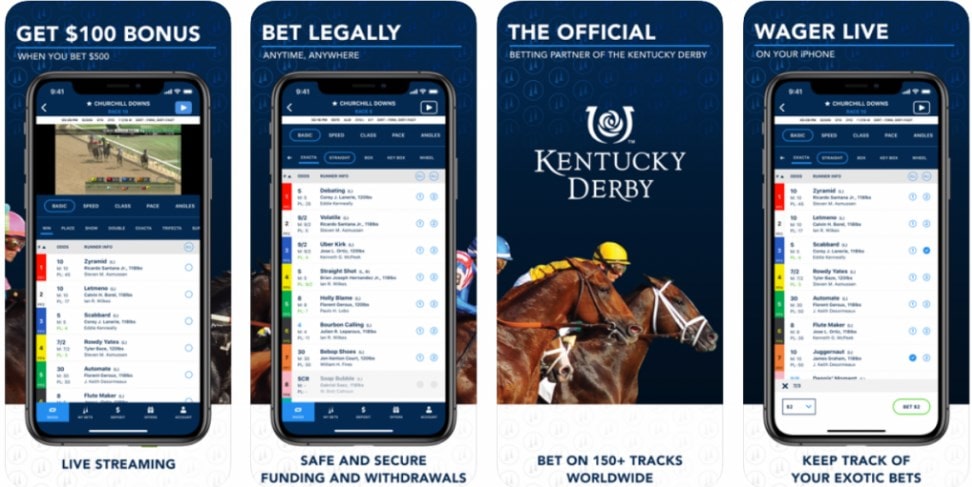 Types of Bets Offered by WV TwinSpires Online Racebook
With every other detail, knowing the wager types available on sports betting apps is crucial. Without that, you cannot place the bets correctly and win rewards for race bets. Here is the list of bets that you will come across on the racebook.
Win: Select a horse that you think will win the horse race today and get the payout.
Place: Choose a horse that will complete either in the first or second position.
Show: Similar to place, but the horse can finish in one position among the top three.
Exacta: Here, select horses that will finish the race in the first and second position in proper order.
Trifecta: It is like exacts, but you need to choose three horses here for first, second, and third.
Quinella: Here, you can pick two horses that will finish the race in first and second position irrespective of the order.
Superfecta: Choose four horses that will finish first, second, third, and fourth positions in the correct order.
Daily Double: In this type, players need to win both the bets to ensure that they claim the payout. If they win one and lose the other, they are not eligible for the payout.
Now that you have known the horse betting types, hopefully, you can start playing on the West Virginia Twinspires racebook.
Twinspires Racebook Mobile Availability in WV
Recently, the Twinspires racebook has come up with a mobile app, allowing players for an on-the-go live betting experience. The software is supported on all Apple and Android mobile devices, so punters can download and start playing whenever they want to. For downloading the betting app, you can proceed to the iPhone or app store or Twinspires website. After that, download the application by providing the credentials like Twinspires horse racing phone number, name, address, email ID, etc. Once the verification process gets over on the gambling platform, you can start playing.
Banking Options in Twinspires Racebook Online Site
The advantage of opting for the horse betting website is it has excellent deposit and withdrawal options. The US-based website ensures that punters can make transactions whenever they want quickly and in no time. There are no banking regulations that you need to follow while placing bets. The various methods are credit and debit cards, bill pay, walk-ins or cash in person, money or check orders, MoneyGram, online bank transfers, Wire Transfer, etc. The deposit amount starts from $1 to unlimited and the same-day withdrawal is also available.
TwinSpires Online Racebook Customer Services for WV's Gamblers
Twinspires customer service has highly skilled and experienced professionals. They can solve your queries in no time once they get to know about it. They are available over the phone and by email at any point in time. Whenever you come across problems related to West Virginia Twinspires racebook odds, games, banking options, you can get in touch with them.
Signing Off
By now, it should be clear from the betting bookmaker reviews that the Twinspires platform is brilliant. The race betting revenue that the gambling website earns every year shows that punters prefer to opt for their betting platform. After removing the Professional and Amateur Sports Protection Act (PASPA), punters can play on the real betting website following a restriction process. If you have not tried betting on horse races ever, you should do it now through WV Twinspires Racebook. Before that, check out the higher betting limits or high-limit wagers so that you can make most of the bonuses.
Choosing the right sportsbook is a complicated process that requires you to check different platforms before you start playing. Fortunately, we prepared all information in our reviews, so it is highly recommended to read these articles to learn more about other websites in the US (WV) and pick up the best one:
Frequently Asked Questions
Is Twinspires online racebook legal in West Virginia?

Yes, Twinspires online racebook is legal in West Virginia. Players can sign up on the website, provide on the platform, and start playing.
How can I watch horse races in West Virginia?

You can watch horse races in West Virginia on YouTube through your laptop, mobile, etc.
Is there an IOS app on Twinspires?

Not only, Twinspires has an app for IOS, but also for Android users. Enroll on the platform once so that you can change from web to mobile in case you need to.
Is greyhound betting available in West Virginia?

Yes, greyhound betting is available in West Virginia via Twinspires. For more information, you can visit the website of the reputed racebook.