Mardi Gras Sportsbook in West Virginia - The Best Review & Bonuses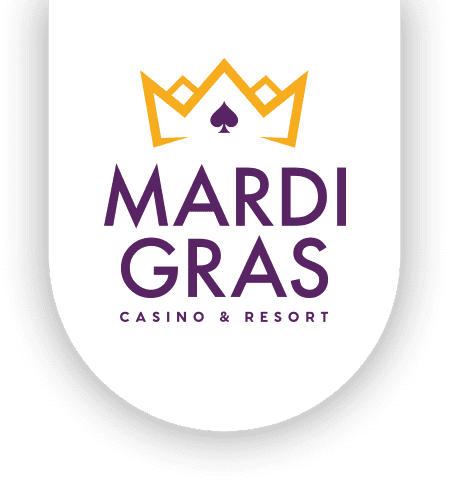 Pros
+

Licensed and regulated in West Virginia
+

Many sports and markets available
+

Super Mardi Gras odds
+

Casino gaming available
Cons
⨯

Online and mobile access not currently available
⨯

No online promotions
⨯

Limited banking options
Screenshots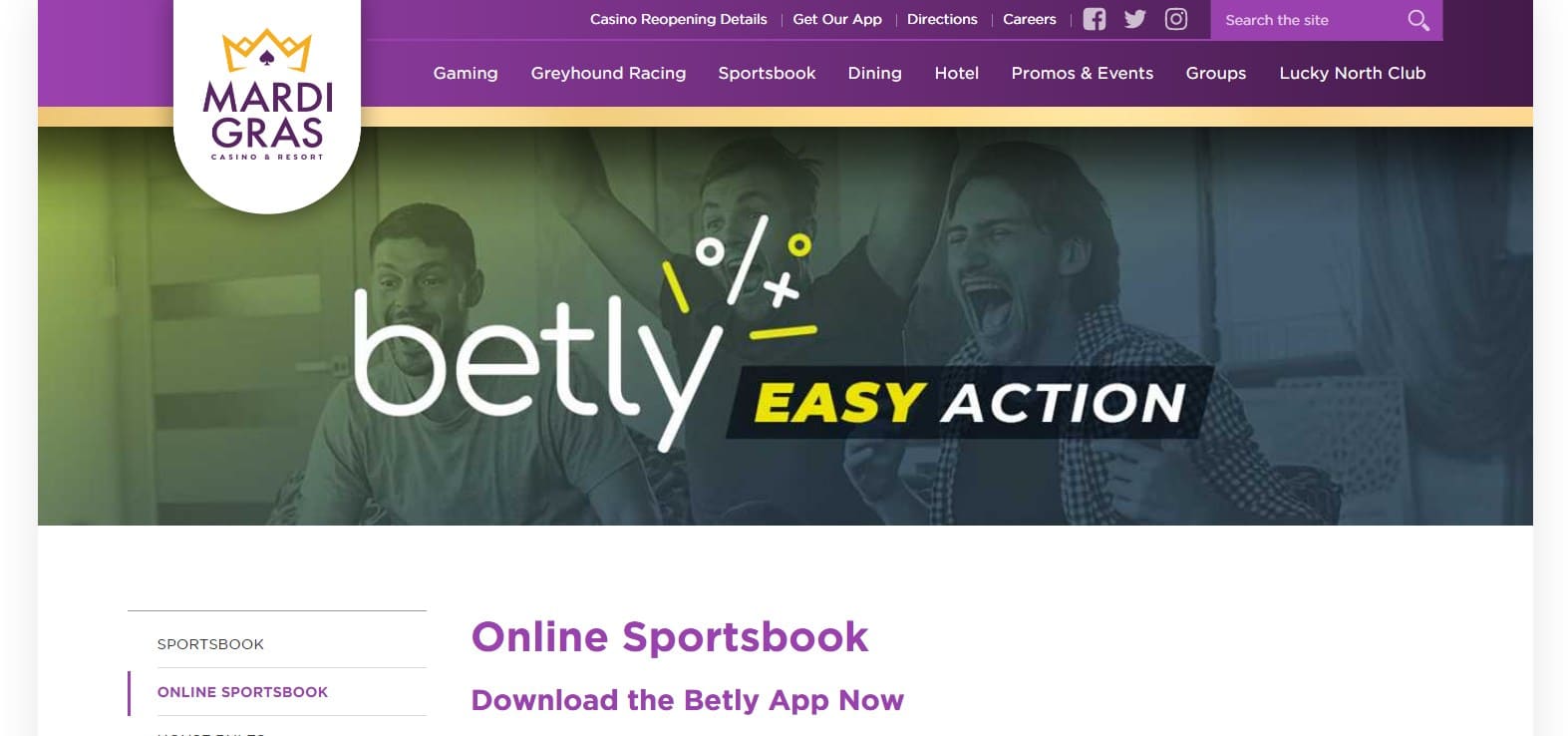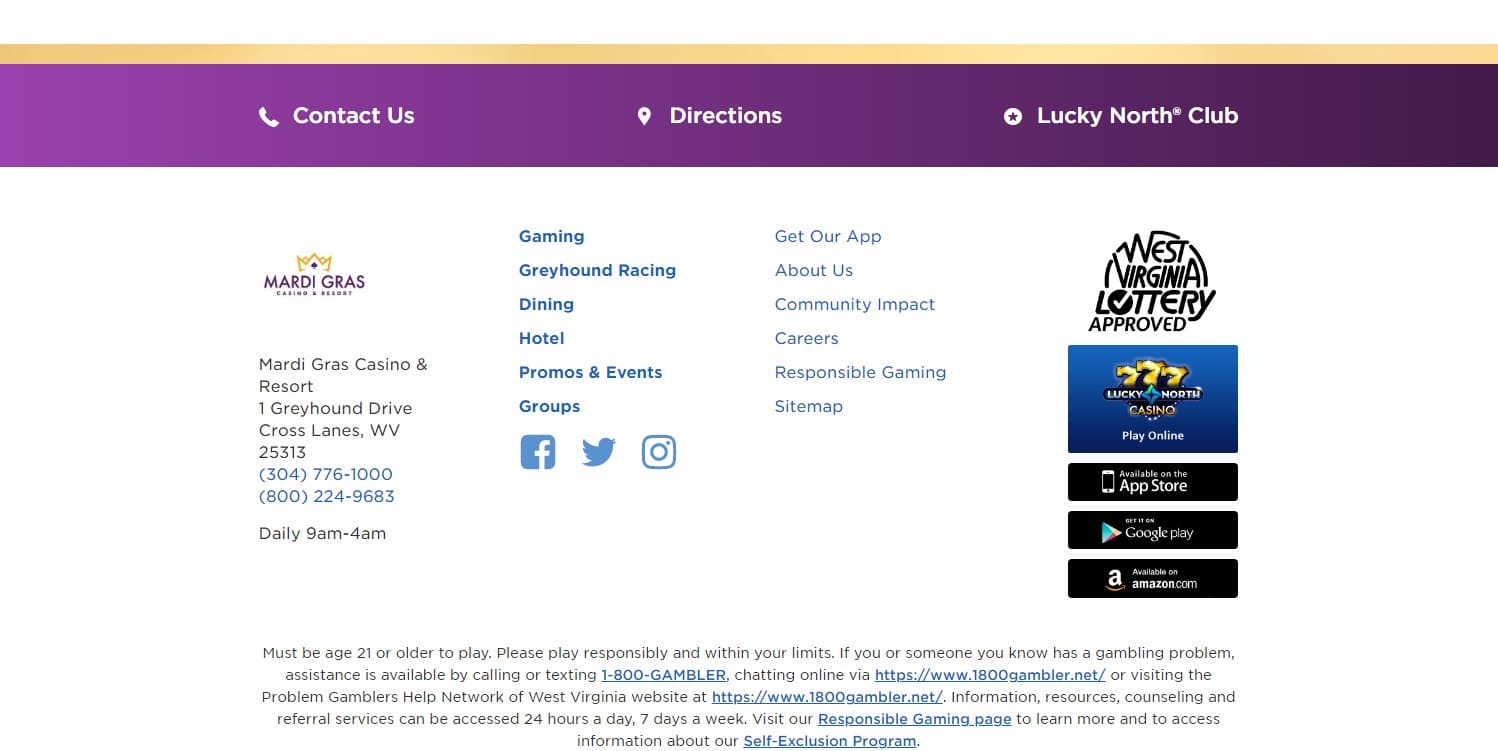 The Mardi Gras Online Sportsbook, located at Mardi Gras Casino & Resort in West Virginia, is an online sportsbook that is operated by IGT, a trusted software developer. The retail location opened in 2018, and an online option was supported. However, online operations have been suspended since March 2019.
Sportsbooks for the Best Betting Experience
With this Mardi Gras online sportsbook review, you can find out what sports are covered, what types of bets are supported, and what great odds can be enjoyed when placing wagers.
Sports betting in West Virginia became legal in March of 2018, two months before the Supreme Court ruling to overturn the Professional and Amateur Sports Protection Act (PASPA). Since then, a few West Virginia sportsbooks have begun to operate at retail locations as well as online, with one being Mardi Gras Sportsbook.
This trusted online sports betting site quickly became popular with WV bettors. With IGT software, you can expect great odds as well as many US betting options, which we will discuss later in this Mardi Gras sportsbook online review. Unfortunately, Delaware North decided to suspend online betting using a BetLucky app. At this time, there is no online betting available at Mardi Gras Sportsbook, though we are hopeful that will return later in 2020.
Sports Available for Betting at WV Mardi Gras Sportsbook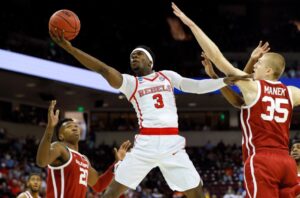 The current sportsbook is only accepting bets placed in person, but you will find coverage of all major US sports as well as international events. There are great leagues, and multiple markets within each sport supported, so you can enjoy hours of wagering along with some super cash payouts.
Some popular sports that are being bet on as we conducted this Mardi Gras online review include:
Football (including NFL and College football)
Basketball (NBA and NCAA games or events)
Boxing
MMA
NASCAR
Soccer
Golf
Mardi Gras Sportsbook Live Betting
Since there is no online platform right now, live betting options are not available. If Mardi Gras sportsbook does relaunch an online or mobile sports betting platform, you can expect in-play betting to be a focal point. With this option, you can bet on games that are being played, and wagers can be placed until the events come to an end. You will also find live streaming options that allow games and matches to be watched in HD.
How to Start Betting in Mardi Gras Sportsbook?
With no online platform currently supported, you are not able to create an account with Mardi Gras sportsbook online at this time. Once this site resumes online wagering options, you can create an account by clicking on signup and entering the required personal information. You will then be able to make a deposit to redeem some great promo codes at Mardi Gras Sportsbook.
Mardi Gras Sportsbook App/Mobile Absence
Looking for mobile betting options? Since the Mardi Gras online sportsbook is not operating right now, there is no app for sports betting. There is an app for casino gaming, where you can enjoy some top-rated casino titles for your chance to win payouts. You can download Android and iOS-specific apps or can access the casino section using a web browser, allowing any smartphone or tablet to be used for legal wagering. Mardi Gras Casino is one of the more popular gambling sites in West Virginia, regulated by the WV Lottery Commission.
How to Download the Mardi Gras Sportsbook App
As we have already mentioned with this review of Mardi Gras Sportsbook, there is currently no Mardi Gras sportsbook app available. In fact, Mardi Gras just recently started to allow bets to be placed in person at the Casino and Resort. There has been talking about a new online and mobile betting platform being launched soon, but those exact details or dates are not available.
There is an option to engage in mobile casino games with 777 Lucky North Casino. You can find links for an Android or iOS download at the main Mardi Gras site. iOS users can find the app on iTunes as well. Both offer instant free downloads, and an app can be launched immediately, allowing you to create and maintain an account and even benefit from online casino welcome bonuses and other promo codes.
Promo and Bonuses Availability in Mardi Gras Sportsbook
With no online or mobile option, there are no available bonuses or promotions for online bettors. We will update our Mardi Gras sportsbook review when online betting becomes available again. At that time, you may be able to enjoy a no deposit bonus or cash in on some top-paying welcome offers.
WV Mardi Gras Sportsbook Loyalty Program
There is a Lucky North Casino players club that is available. With this, you can earn points as you play casino games or bet on live racing. When this sportsbook reopens online, this loyalty program will extend to sports wagers as well. Points collected can be redeemed at a rate of $1 for every 100 points.
Which Bet Types Are Available on Mardi Gras Sportsbook?
With this West Virginia Mardi Gras Sportsbook review, you will find there are many types of bets that can be placed, each presenting different odds and excellent cash payout opportunities. With all major sports being covered, there are many markets supported. The main types of bets that can be placed at leading West Virginia legal sports betting sites include:
Point Spreads – Every event will have an underdog and favorite. The point spread is the amount in which one tea beats the other.
Moneylines – Choose a team to win the game or event straight-up with no point spreads.
Totals – A number will be set for both competing teams, and you will wager on whether the end score is over or under that amount.
Futures – Often a long-term investment, futures are bets placed on the future outcome of any event. This is best for bettors who wager on full seasons of play.
Propositions – Wagers placed on any event that could happen in the game that does not have an impact on the final result.
Parlays – Two or more picks that are grouped together in one wager.
Teasers – A type of parlay where point spreads are adjusted to offer a higher chance of winning, but a lower overall return.
Round Robins – Multiple parlay wagers in a single bet.
When betting online on sport or at a retail location, the types of bets will vary based on what sport or market has been selected. You may find different bets available for tennis than you would for Formula 1 Racing.
Banking & Withdrawal Methods in Mardi Gras Sportsbook
When the new online and mobile platforms are released, you will be able to manage an account using trusted banking methods. At this time, we do not know the exact methods that will be supported. However, you can expect fast and simple transactions that will all offer secure processing through the use of encryption software.
Deposits
Deposits will be instant and will not incur additional fees. Some trusted deposit methods you may find include MasterCard, Visa, PayPal, Neteller, Skrill, PayNearMe, and bank transfers.
Withdrawals
Removing winnings from settled bets will be easy and completely secure. The methods will most likely be the same as deposit options. This Mardi Gras Sportsbook's site will update any minimum and maximum limits when it launches.
Conclusion
Upon a relaunch of the Mardi Gras Sportsbook, you can be sure you will enjoy safe and secure access. We will update our Mardi Gras Sportsbook review to reflect any new changes on availability. If you enjoy casino games, the apps and online platform are a great way to play your favorite titles and win payouts while enjoying some super bonus codes and member benefits.
Mardi Gras Sportsbook's Support Team Review
If you need any assistance with the Mardi Gras sportsbook or casino, you can contact the support team. Trained agents can assist with any question you may have regarding Mardi Gras sportsbook betting bonuses, banking, game access, or any other questions you may have about Mardi Gras sportsbook sports betting.
Contacts
If the information we have provided with this Mardi Gras sportsbook review does not answer your questions, the customer support team is available. They can be contacted by calling 304-776-1000 or 800-224-9683. There is also an email form that can be submitted, which will offer a response time of 24 hours or less.
You can also talk to support agents by visiting the retail location at 1 Greyhound Drive, Cross Lanes, West Virginia.
We hope that information from this article was helpful but, if you still have any doubts, do not hesitate to check other reviews that we prepared for you. There are a lot of options on the sportsbooks market in the US (WV), and you can be sure that we choose only the best ones for you:
FAQ
What states is Mardi Gras Sportsbook betting legal in?

Sports betting at Mardi Gras is only legal in the state of West Virginia since the sportsbook is associated with the Mardi Gras Casino & Resort.
Can you bet on Mardi Gras Sportsbook for free?

There is no free betting offered at Mardi Gras Sportsbook. When the online sportsbook becomes available, you may find a Mardi Gras online sportsbook bonus code for free bets or risk-free bet bonus offers.
Are sports gambling legal in WV?

Sports gambling is legal in the state of West Virginia. It became the fifth US state to offer legal betting in 2018 and the third state to offer online betting. However, there was a six-month sport betting outage that resumed once again in 2019.
What's the age requirement?

The legal age for real money gambling and betting in West Virginia is 21.
Will a credit/debit card work to deposit funds?

Yes. MasterCard and Visa can both be used to fund and manage an account.
Who can bet at Mardi Gras Sportsbook?

To be able to bet at Mardi Gras sportsbook, you must be of the legal gambling age. When the online and mobile platforms are launched, you will have to be located within the borders to West Virginia to place any real money wagers.