West Virginia Legal Sports Betting Online - The Best Review in 2021
West Virginia is one of the newest states in America to have legalized sports betting online. Sports betting in WV became active in 2018, with the 2018-19 NFL season being one of the first sporting events that residents of the state could place a bet on.
In this useful guide, we are going to take a look at gambling in West Virginia. We are going to look at NV Sports betting online, where sports bettors in West Virginia can place a bet, the best West Virginia Sportsbooks, mobile sports betting apps, and many other things.
Best Sites for WV Sports Betting Online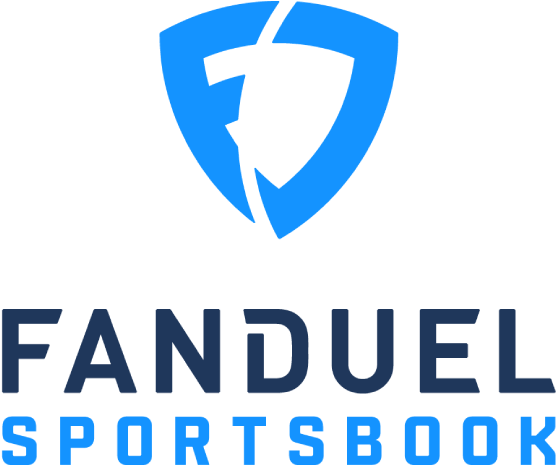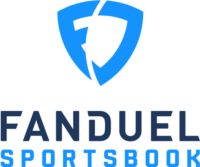 FanDuel Online Sportsbook
Risk-Free Bet for Up to $200
Return to Sports Promo
Multi-Sport Parlay Insurance
Home Run Challenge
BetMGM Online Sportsbook
Money Monday Club
Overtime Insurance promo
TVG Online Racebook
a risk free bet for up to $300
a risk free bet for up to $300
two Super Contests in TVG
"Free Past Performances"
WV Online Sports Betting Legislation
The process for legalizing West Virginia online sports betting began in 2017, and soon gained a lot of traction within the state. The movement had support from the state of New Jersey, as well as lobbyists from both the NBA and the MLB.
It was eventually passed in West Virginia in 2018, with their State Lottery Commission being in charge of this sector. The first legal bet in a casino was placed on August 20th, 2018.
West Virginia Sports Betting Mobile Apps and Sites
Draftkings Sportsbook: Draftkings is one of the most well-respected names in West Virginia Online sports betting. Their company has online sportsbooks in various different states and is one of the most popular West Virginia Sportsbooks.
FanDuel Sportsbook: Another big hitter in West Virginia is FanDuel. They offer a huge range of markets, with a particular focus on American sports and divisions like NBA, NFL, and MLB. They are one of the top legal online sportsbook operators.
BetMGM Sportsbook: MGM is synonymous with gambling in the United States, and its online sportsbook is one of the best available in the country.
Hollywood Sportsbook: When people hear Hollywood, they instantly think of celebrities and movies, but Hollywood Sportsbook has some of the best sporting markets and special offers available for sports bettors in West Virginia.
Mountaineer Sportsbook: While they may not be as well known as some of the other names on this list, Mountaineer is one of the best NV Sports betting online sites, offering a range of different betting options for its players.
West Virginia Sports Betting Locations: Where to Play?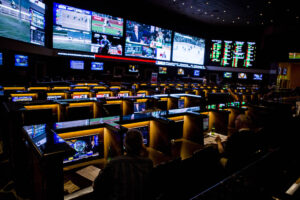 Hollywood Casino: Hollywood Casino is one of the best casinos in the state. Their range of markets for sports betting and their collection of games is almost unrivaled.
Mountaineer Sportsbook: Mountaineer Casino is operated by William Hill and is one of the most reliable sportsbooks available in the area.
FanDuel at The Greenbrier: This is one of the hottest locations in WV to go and stake a bet. Their online sportsbook has amazing offers for its customer and an excellent atmosphere.
The Greenbrier: The Greenbrier is one of the most sophisticated resorts in West Virginia, and guests can enjoy retail and golf as well as gambling at this location.
Wheeling Island: Wheeling Island is one of the most high-end venues in the state to gamble at. They have a range of different markets and games, as well as a top physical casino.
Mardi Gras: You may associate Mardi Gras with New Orleans, but after visiting this top venue in West Virginia, you won't be given Louisiana a second thought.
WV Online Sports Betting: How to Bet on Mobile?
Setting Up a Sports Betting App and Account
When you download a sports betting app, the first thing you will need to do is to create an account. A lot of online sportsbooks and casinos have now made this a streamlined process. All you will have to do is click on their register option and fill out your details.
You will typically be asked to provide your full name, address, date of birth, and contact details. You must be 21 years of age to do this. Some apps may require you to open an account at their physical location, and if this is the case, you will need to make sure you take a government-approved form of ID with you.
New Customer Bonuses
A lot of online gambling apps will have sign-up and welcome bonuses for their new customers. These are offers that are made exclusively to new customers on the betting site. In order to claim this, you will normally have to make an initial deposit, though so of these offers may be no deposit.
These bonuses typically consist of things like free spins, matched deposits, and reload bonuses. You will often have to have a bonus code in order to claim these.
Popular WV Online Sports Betting Sites
DraftKings Sportsbook: Draftkings Sportsbook app is one of the best on the market. Not only does it have all of the same markets you would get online, but it is also easy to use and available as both iOS sports betting app and an Android sports betting apps.
FanDuel Sportsbook: Their sports betting app is incredibly user-friendly and perfectly replicates its playing experience from their desktop site. It is one of the top West Virginia sports betting apps.
BetMGM Sportsbook: BetMGM is one of the most reliable sportsbooks in all the USA, and they also offer one the best mobile sports betting apps. Their sports wagering apps offer all of the same things that their betting website does, allowing you to bet on your favorite sports, anytime, anywhere.
WV Online Sports Betting: Horse Betting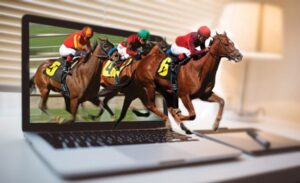 The first thing that most people think of when they think of sports betting is horse racing. Horse racing and gambling just go hand in hand, and millions of dollars are won and lost on it each and every year.
Racetracks
Horse racing has become more and more popular in West Virginia, and there are several popular racing tracks available in the state. These include Mountaineer Raceway, Ohio Valley Speedway, and Princeton Speedway, among others.
Off-Track Betting
With horse racing becoming popular, online casinos and sportsbooks in West Virginia are trying to meet the demand of their customers when it comes to horse racing. Most casinos and sportsbooks will have a range of markets available from races all across America. Some of them may even offer live streams so that you can watch results come in whatever you're doing.
Types of Legal Online Sports Betting in West Virginia
Point Spread – A popular type of sports bet to place is the points spread. This is when bookmakers give one team a handicap to even the odds and make an otherwise straightforward fixture a lot more interesting. For example, one team may be handed a -10 handicap, and they would need to win their game by more than 10 points for the bet to be a success.
Moneyline – This is a very common type of sports bet and is often referred to as just a win bet. This is one you bet on a single event to win.
Totals – These are sometimes referred to as an over/under. In this bet, you bet on whether a certain statistic in a game is going to be over or under a certain amount.
Partial Game Lines – This is when you bet on the result of a certain portion of a game, instead of its full-time outcome.
Parlay – Parlays are also referred to as accumulators. This is when you bet on multiple games, and their odds accumulate to give you a higher payout.
Teasers – Teasers are a parlay mixed with either totals or a points spread. In a teaser bet, your points spread is in your favor.
Pleaser – A pleaser is the same as a teaser, but its points spread is not in your favor, making it more difficult.
Round Robin – This is a parlay bet where you cover multiple outcomes. This is, in theory, multiple bets in one. These can be expensive to place but can pay out quite nicely.
Futures – Futures bets are when you bet on the outright result of a tournament or a league.
In-Play: As their name suggests, this is when you place a bet on a game or competition that is already in play.
Propositional Wagers – Propostionatal wagers, or prop bets are special or novelty style bets when you can bet on something unique happening in a sport or an event.
WV Online Sports Betting on Popular Sports
These days, online sportsbooks and casinos have a little bit of something for everybody. No matter how niche your sport is, chances are, WV sportsbooks will have some markets available for it. In West Virginia, you can not only bet on the more traditional American sports leagues, but you are also able to bet on things like NASCAR, golf, tennis, UFC, boxing, and several other popular sports.
It is always important that, before you attempt to bet on a market, you make sure you have done adequate research. Placing a bet blind is never advised.
The Masters
The Masters is one of the four major championships in golf. The golf tournament takes place at the Augusta National Golf Club, which is based in Augusta, Georgia. The event typically takes place in November. It is hugely popular with gamblers because of a range of markets being available.
College Football Play-Offs
College football playoffs are among America's most popular events to place a bet on sports in VW. These games are high tempo, exciting fixtures that thousands of Americans will place bets on. A lot of WV online sportsbooks will also have a range of special offers available during these games.
Betting on Kentucky Derby
The Kentucky Derby is one of the most famous races in America. It takes place in May in Louisville, Kentucky. It goes for 1 and ¼ miles and has one of the biggest purses in all of horse racing. It sees millions of bets placed each year.
March Madness
March Madness is one of the most popular tournaments among bettors. It takes place in March and is a single-elimination tournament. Sixty-eight teams from NCAA compete in a knock-out tournament over 63 games. This is an excellent time to take advantage of some excellent odds from sportsbooks in West Virginia.
UFC Events Online Betting
UFC is the top division in the world of MMA, and it has become increasingly popular to bet on. Dana White and his army of muscle-bound fighters bring fans unpredictable sporting spectacles, and as such, it can be an excellent sport to have a cheeky flutter on.
Wimbledon
Wimbledon is one of the four major grand-slams in tennis. It takes place in Wimbledon, London, every summer and is one of the most-watched sporting events in England. West Virginia bookmakers will have a range of markets available for this event.
World Series
The MLB World Series is the biggest event in baseball. It sees the winners of the American League and National League go head to head over a best of 7 series. The baseball matches take place in October and attract a global audience of millions.
It is also hugely popular with gamblers, with its exciting format allowing punters chances to win some serious cash.
NBA Finals
The NBA finals are the culmination of the traditional NBA campaign. They typically run throughout June, and they attract a lot of attention from online sportsbooks and gamblers alike.
Stanley Cup Playoffs
The Stanley Cup is a cup awarded to the winner of the NHL playoffs at the end of the season. Traditionally, the Stanley Cup playoffs are played during May/the start of June. They are an exciting series of games and are very popular among gamblers.
Super Bowl
There is no event bigger in American sports than the Super Bowl. The Super Bowl is the end of the NFL's season, and it takes place during the first weekend of February. Super Bowl Weekend is one of the most-watched sporting events on earth, and sports fans bet millions of dollars each year on its outcome as well as other markets.
How to Start Betting on Sports Online in West Virginia
Betting online has become increasingly popular in recent years, with more and more gamblers turning away from more traditional methods and starting to place their bets online.
If you have never done it before, then getting started online can seem quite scary, but it is far from that. To get started, you just need to follow these steps:
Visit an online casino and find their registration button – this may say something like; 'join now' or 'sign-up.
Log in and make your first deposit in my account or cashier section.
Use their menus on their sports betting site to find your chosen sports and markets.
Click on the odds to add it to your slip.
Enter your stake on your bet slip.
Once you have checked that all of this is correct, hit place a bet.
You may also be able to claim a bonus using a promo code during this process.
Banking: Deposit and Withdrawals in Sports Betting Apps
Most online casinos in WV will offer a range of different ways for you to deposit funds and withdraw funds to and from your account.
Credit and debit cards – This is the most popular and trusted way for players to deposit money directly from their bank account to their casino account.
E-wallets – E-wallets are one of the fastest and most secure ways to deposit money online. Their ease of use and speedy withdrawal times have made them incredibly popular with gamblers.
Pre-paid cards – Pre-paid cards are cards where you pre-load your funds before using them. These are excellent for people who may want to control their spending or who do not feel comfortable entering their bank details online.
Pay by phone – More and more gamblers are now starting to make their deposits using their phone. This can be used to add money to your monthly bill or by using funds that are already available on your phone.
PayPal – PayPal is a popular e-wallet. Their payment site does an excellent job of not only securing your safety, but it is also incredibly fast and reliable.
PayNearMe – PayNearMe allows players to deposit their funds in a physical location without having to enter any details online.
Advantages and Disadvantages of WV Online Sports Betting
One big advantage of West Virginia online sports betting is how convenient it is. You can place a bet from your own home without having to travel to a physical location. A lot of online casinos and sportsbooks will also have offers that can not be claimed in a real casino.
One disadvantage is that many gamblers do enjoy the atmosphere and experience of placing a bet in a real-life casino or sportsbook.
Read more about legal online gambling and betting in West Virginia:
FAQ
Is online betting legal in West Virginia?

Yes. West Virginia online sports betting is legal and has been since 2018.
What are the best online betting sites?

There are lots of online betting sites available in WV. Which one you choose will depend on which suits your personal needs most.
Do you have to live in West Virginia to gamble online?

If you want to bet on any of West Virginia's gambling sites then yes, you will need to be located in the state.
Do you have to be 21 to bet on sports?

Yes. You have to be 21 to place a sports bet at a casino or in one of West Virginia Sportsbooks.
How do I place a bet online?

Getting involved with West Virginia online sports betting is easy. To place a bet online, you will need to open a betting account with your chosen casino. You can then find your chosen sport and market, enter your stake, and place your bet.
Can you bet online in Las Vegas?

There are plenty of online options where you can place sports bets in Las Vegas.